Rascoe, Burton, 1892-1957
Dates
Existence: 1892-10-22 - 1957-03-19
Burton Rascoe (1892-1957), American journalist, editor, and literary critic of the New York Herald Tribune.
Found in 5 Collections and/or Records:
 Collection
Call Number:
YCAL MSS 427
Overview:
The Argus Book Shop Correspondence consists of the shop's "author correspondence" files holding letters between Ben Abramson and his staff and more than four hundred writers, artists, printers, critics, and illustrators. While some of the folders hold single or just a few letters, Abramson had more extensive relationships with many writers and artists, including John Austen, Faith Baldwin, March Cost, Frederic Dannay, Norman Davey, Rhys Davies, August Derleth, Robin Douglas, Joan...
Dates: 1857-1955, bulk 1930-1944
Overview:
The Seward Collins Papers contain correspondence, subject files, business papers, and other papers documenting Collins's editorship of The Bookman and The American Review.
Dates: 1918-1952, bulk 1927-1937
Overview:
The papers consist of correspondence, legal material (including opinions, decisions, calendars, memoranda, and other papers), writings, speeches, Yale course materials, and family and personal papers of Jerome N. Frank, lawyer, government official during the New Deal, author, legal philosopher, teacher, and federal judge. The papers reflect Frank's wide range of activities, interests, and associations, and include important correspondence with many well known government officials, lawyers,...
Dates: 1918-1972, bulk 1929-1957
Click here to access online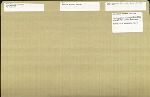 Part of Collection — Box: 4, Folder: GROUP 57, F-1
Call Number:
YCAL MSS MISC
Scope and Contents:
Two TNS, with envelopes, Apr 14 and May 27, 1932, regarding Rascoe's criticism of The Red Badge of Courage, by Stephen Crane, appearing in Appleton's Modern Literature series.
Dates: 1932
 Collection
Call Number:
YCAL MSS 187
Overview:
The collection consists of correspondence, literary manuscripts, subject files, financial records, photographs, and personal and family papers documenting Wilson's life and work. The papers span the years 1829-1986, encompassing early family documents through materials concerning posthumous publication of Wilson's books and journals. The bulk of the collection dates from the beginnings of Wilson's literary career, ca. 1920, through his death in 1972.Series I, Correspondence, contains...
Dates: 1829-1986, bulk 1920-1972