"Every Man is Born a Poet," computer printout, [1987?]
 Part of Collection — Box: 15, Folder: 695
Call Number:
GEN MSS 572, Series II
Click here to access online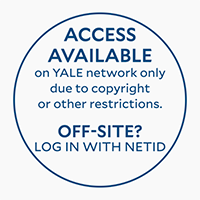 Dates
Language of Materials
From the Collection:
Chiefly in Hebrew and English; some materials in German, French, Spanish, and Italian.
Conditions Governing Access
From the Collection:

The materials are open for research.

Restricted Fragile material in boxes 97-109 may be consulted only with the permission of the appropriate curator. Preservation photocopies, photographic prints, and digital surrogates have been substituted in the main files for reference use.

Yehuda Amichai's journals for the years 1964 to 1966 and 1993, housed in boxes 95-96, are restricted. For further information consult the appropriate curator.

Box 73, folders 1963-1976, are unused. Folder 1982 in box 74 is unused. Original audiocassettes are housed in box 98.