Writings and Drawings/Other writings and drawings/"A Walk on a Windy Da+", 1860 Dec 26
 Part of Collection — Box: 78, Folder: 1420
Click here to access online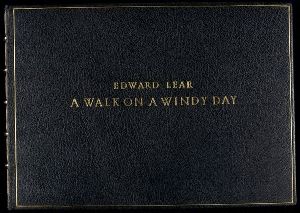 Writings and Drawings/Other writings and drawings/"A Walk on a Windy Da+"
Dates
Language of Materials
From the Collection:
Materials chiefly in French, English, German, and Italian.
Conditions Governing Access
From the Collection:

The materials are open for research.

Boxes 358-362: Restricted fragile material. Reference surrogates have been substituted in the main files. For further information consult the appropriate curator.