Baker's photograph album, 1912-1969
 Part of Collection — Box: 59
Call Number:
YCAL MSS 691, accession 1
Click here to access online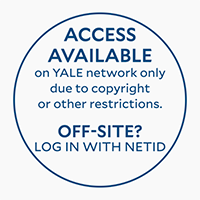 Scope and Contents
Includes Baker's early family photographs, travel photographs of England, Italy, Scandinavia, Germany and New Mexico in 1938; and of Rhode Island after the hurricane of 1938.
Dates
Conditions Governing Access
From the Series:

Box 108 contains audiovisual material. Restricted fragile. Reference copies may be requested. Contact Access Services for further information.
Language of Materials
From the Collection: English