Letter : to J. R. Simpson, 1835 March [3?]
 Part of Collection — Box: 34, Folder: GROUP 556, F-3
Call Number:
YCAL MSS MISC
Click here to access online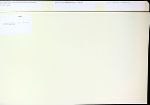 Scope and Contents
ALS inquiring on behalf of her son about the "Academy at New Hampton."
Dates
Creator
Conditions Governing Access
From the Collection:
The materials are open for research. Restricted Fragile Papers may only be consulted with permission of the appropriate curator. Preservation photocopies for reference use have been substituted in the main files.
Language of Materials
From the Collection: English