Photograph book (6"X 4"), collection of original photographs of people and places associated with YFS around 1906. Includes Milford, PA field camp.
 Part of Collection — Box: 2
Call Number:
RU 41, Series Accession 1991-A-079
Click here to access online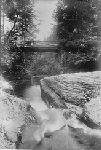 Dates
Creator
Conditions Governing Access
From the Series:
The materials are open for research.
Language of Materials
From the Collection: English
Part of the Manuscripts and Archives Repository
Contact:
Yale University Library
P.O. Box 208240

New Haven
CT
06520-8240
US
(203) 432-1735
(203) 432-7441 (Fax)
beinecke.library@yale.edu
Location
Sterling Memorial Library
Room 147
120 High Street
New Haven, CT 06511

Opening Hours